Northside Hospital Cancer Institute hosts Sarcoma Symposium July 29
Posted on: July 17, 2017
ATLANTA – The Northside Hospital Cancer Institute Sarcoma Program is inviting the community to attend the inaugural Sarcoma Patient Educational Symposium on Saturday, July 29.
The symposium takes place from 9:30 a.m. to 3 p.m. at the ground floor auditorium of Northside Hospital Doctors Centre, 980 Johnson Ferry Road NE, in Atlanta.
"We're looking forward to educating patients and loved ones on sarcoma," said Dr. Gina D'Amato, an expert hematologist and oncologist with Georgia Cancer Specialists affiliated with Northside Hospital Cancer Institute. "Our leading experts will share latest advances in sarcoma diagnosis, including some of our innovative therapy treatment initiatives and outcomes."
In addition, there will be interaction between participants and experts about this rare disease on topics of nutrition, mental and physical health, D'Amato said. Sarcoma cases account for about 1 percent of cancers in adults.
Breakfast and lunch will be provided at no cost to registered participants. To register, please visit give.northside.com/sarcomasymposium or call 404-531-4444 for more information.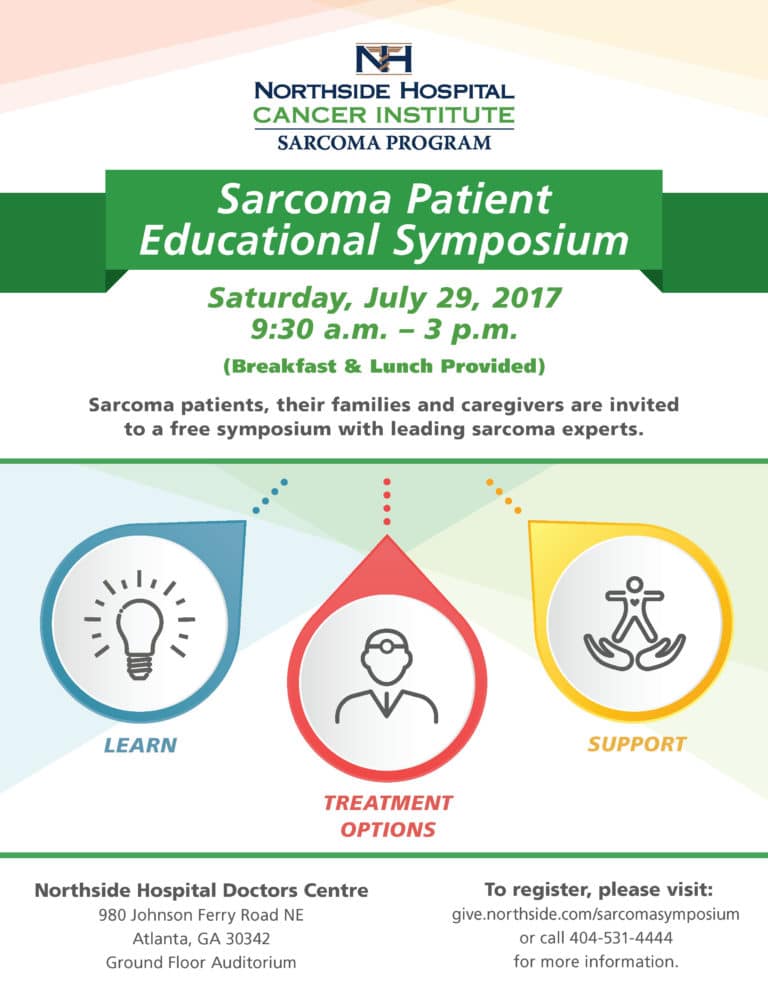 Filed under: Community,